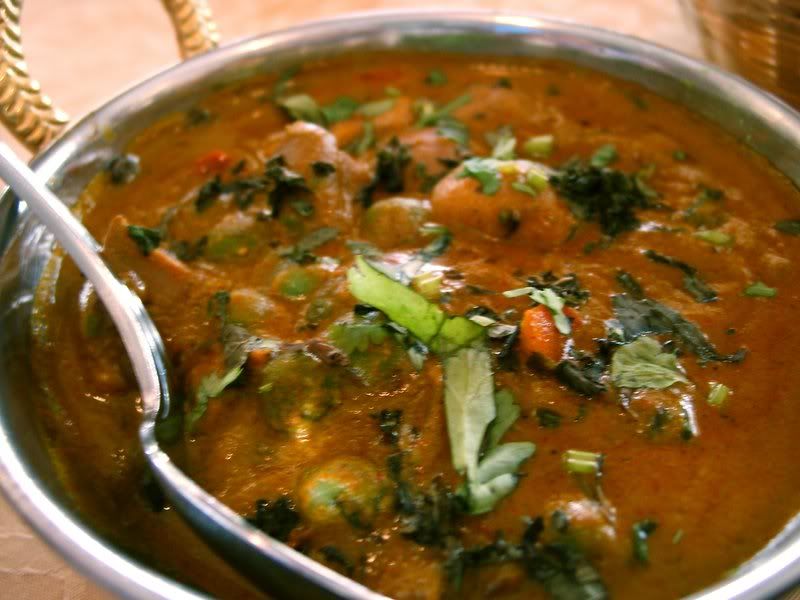 Being an ardent fan of North Indian cuisine, the
Pakistan trip
for me was heaven in more ways than one. Although I suffered acute Naan toxicity from one puffy-slab too many, I'll never forget the Tikka, Tandoor and spicy lamb Kebabs I got in Islamabad. A cosy heated tent in the middle of the marketplace, icy winds billowing outside, and the fragrance of freshly made kebabs... What could be more perfect?
Now, a few thousand miles away, the search for something remotely close back home - has led me to the Pride of India. A little uptown and uppity-appearing, this place in Sri Hartamas is, surprisingly affordably priced. I did have some coupons to use, but that didn't detract from its good quality-to-price ratio. (A quick google shows it's been reviewed
here
,
here
, and
here
.
All their chefs are freshly flown from India, as are their meats. Succulent, tender and perfectly roasted or cooked to infuse flavors into the meat the intrinsic taste of flesh is retained (of the meats I mean, not the cooks) and brought out well by the delighting sparkle of herbs and spices.
Every bite is mmmmppphhhhh, ooooooooohhhh, and aaaaaaaaaahhhhhh. You get what I mean.
An open kitchen concept makes it all the more fascinating. Palming of meats onto the kebab skewer or sizzle-frying our Tandoor mix in full view brought on the salivation in torrents.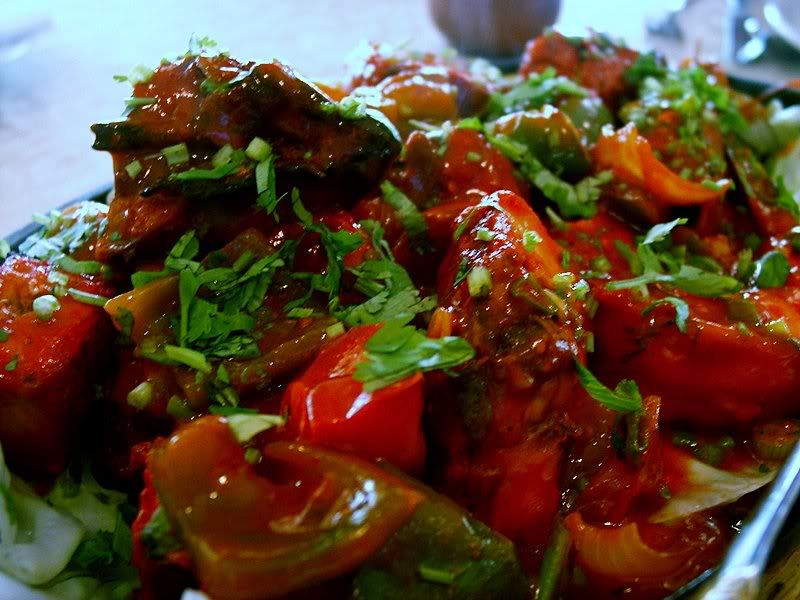 Try the Afghan Tandoor Mix of chicken, fish, prawn and lamb - barbequed and subsequently sizzled in a slippery mix of tomato and red wine vinegar.
The Lamb Rogan Josht or Vindaloo is creamy, bitingly spicy and juicy all at once.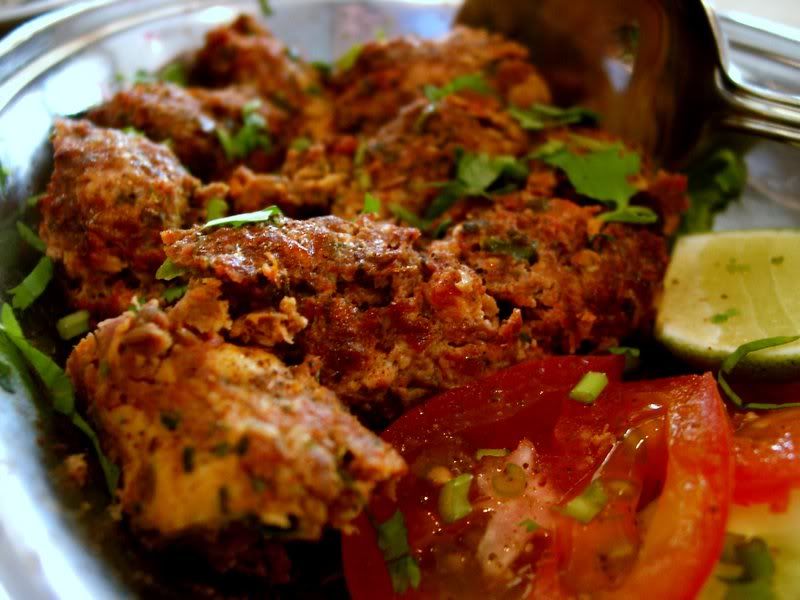 And my favourite - the Sheesh Kebabs. Made to perfection, it's burnt crispy on the outside, with just the right amount of carcinogen coating, and soft but stingingly flavourful on the inside.
OK. I can't go on anymore. Bucketfuls of saliva are already pooling... Just head down to Desa Sri Hartamas and look for this place. You won't regret it. Ambience is nice, raunchy Tabla music to thumb to, quick and friendly service (ask for my favorite waiter, Mahesh from Hyderabad) and dainty decorum for eye candy as you wait anxiously for your food.
Getting there:
RESTAURANT PRIDE OF INDIA
No. 7G, Jalan 22A70A,
Desa Sri Hartamas,
50480 Kuala Lumpur.
Phone: +603-62014477